Color of Fashion #103: Pink Sunset & Heel Madness #55: Stuart Weitzman Bridal - Striptease & My Style Icon #17: Lana Del Rey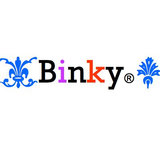 Congratulations Bianca Ariel on winning the Joanne Stoker challenge and Natural Born Styler on winning the Bjork challenge! You both created such genius looks for the challenges, I'm not at all surprised to see Willpower and Pnklmnade have crowned you winners. I'm happy for you both! Apologies for triple combining your challenges with this week's Color of Fashion, but honestly, I know not what to do to get caught up with this busy site without doing this all the time. :)

The reason behind this triple combo is pretty easy to explain, I just thought that this week's style icon, Lana Del Rey would be the kind of person who wears those fabulous Stuart Weitzman shoes and she would look fantastic in this week's color of pink sunset too, don't you think? I still have not checked out her music to this day but maybe I should, because now I feel totally old that I don't really know who this woman is. :) Well, I am old but let's not dwell on that!

Hope you like what I've come up with and thanks for another great challenges HarperLeo, Bianca Ariel and Natural Born Styler!