Nature Inspiration #29: Sunset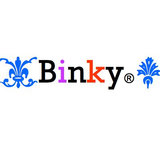 Congratulations LilyVega on winning the Rainbow challenge! You are so talented and every look you created is pure magic, I'm not surprised to see Tanya80 has chosen you as winner. Congrats, girl, and keep up the great work!

This week's nature inspiration reminds me of my sister, she's a self-proclaimed sunset addict. ;) When we were in Bali for her wedding she made sure that she watched the sun set every night that we were there. Luckily for her, a beautiful sunset in Indonesia is just a beach away, I guess that's the upside of living in tropical archipelago. :) So my look for this challenge is inspired by sunset-watching on the beach, mostly because I really want to use that skirt I stole from Tanya80 a while back.

Hope you like what I've come up with and thanks for another great challenge, LilyVega!