The Front Row #98: The Row Spring 2012 RTW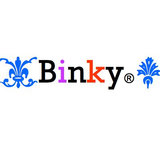 Thank you so much SheillaD and Annabellasattic for picking me winner of the Ann Demeulemeester challenge! It is such an honor to win, especially since there were so many amazing looks. And I hope you find your dogs soon, SheillaD, I'll keep praying for their safe returns. Also, thank you Annabellasattic for filling in, your contribution is invaluable to this site and I just want you to know that I truly appreciate your beautiful and generous spirit.

Okay, this week I am sticking with the Spring collection, just because, and we are going to be inspired by the Olsen twins... or rather, their successful clothing line The Row. I'm not the biggest fan of Mary Kate and Ashley's style, to be honest, but for some reason, I love both their lines - The Row and Elizabeth and James - and this Spring collection of The Row just blew me away, it's just so light, airy and chic. Inspired by the Seattle exhibition of Nick Cave's Soundsuits and the country of Tibet, the Olsen twins have once again proven themselves to be a bona fide fashion designers.

So this week, I invite you all to participate in this Front Row challenge. Hope this collection inspires you as much as it did me and have fun everyone!