Interpretation #3: Lamp Shade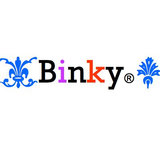 Congratulations Pnklmnade on winning the Garbage Bag challenge! Your look was absolutely phenomenal and I'm happy to see Alyssa23 agreed with me and crowned you as winner. You are incredibly talented and we are so lucky to have you as part of our community. You have inspired me so much.

This week's challenge is so interesting and not that easy to interpret too, which I love. :) Lamp shades always remind me of hotel rooms for some reason. When I was a kid my parents would take my sister and I to stay at various hotels during school holidays. Thanks to a childhood spent in hotel rooms, to this day I love staying in fancy hotels. I'd rather not go on holiday than have to stay in a crappy hotel, honestly. Why do you think I rarely travel? ;) Anyway, I remember I loved one of those old-style bedside lamps that most five star hotels in the 80s had, and so my look is inspired by those hotel lamp shades. Luckily I have the perfect dress for it too in my favorites. Love when that happens.

Hope you like what I've come up with and thanks for another great challenge, Pnklmnade!