Pop Culture Challenge #187: Community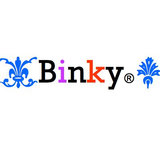 Hello everyone, welcome to another week of Pop Culture Challenge. It's time for our TV week, and on this "Join The Cult"-themed month, where we celebrate pop culture's cult favorites, I have chosen one of my favorite shows and one with an obsessive cult following: NBC's comedy Community.

Community is an American television comedy series created by Dan Harmon that airs on NBC. The series follows a group of students at a community college in the fictional locale of Greendale, Colorado. The series heavily uses meta-humor and pop culture references, often parodying film and television clichés and tropes. Despite its low ratings, Community has a loyal and often obsessive cult-following, with its fans rallying to support the show when NBC benched it during its Winter run. Community has also been named as Best Television show by various magazines and sites, including New York Magazine and Hulu.

So this week, let's go back to college with the world's most awesome study group in Community. Have fun everyone!