CASAH #133: Christian Louboutin 20th Anniversary Armadillo Bride 120 Leather Pumps & The Men #74: Joe Manganiello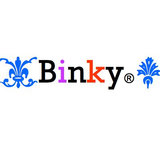 Congratulations Delish KK on winning the Chrissie Morris challenge and Pnklmnade on winning the Gary Oldman challenge! You both never cease to impress all of us here with your looks so I'm not surprised that Annabellasattic and ClosetNerd have named you winners. Happy for you both! Apologies for this combo, but I'm still behind (dunno how that happened.. ;p) and I won't be here on the weekend so I gotta make sure I try to catch up today. Hope you girls don't mind.

I decided to combine these two challenges together, well because those Louboutins are amazing and they deserve to be worn on a hot date with Joe Manganiello. Truthfully though, this guy scares the crap out of me. I'm soooo not into guys who are buffed and with that much facial hair, not at all, no sir, give me pale, skinny geeks or effeminate males any time! :D Seriously though, I'm just not into muscles. Maybe it's because I'm so not athletic, and also because I have a seriously super sensitive sense of smell, and I equate muscles = sweat = smell. I'm weird, I know. Let's move on. Anyhoo, this is my date look with Joe Manganiello using the Louboutins. Stole the dress from Denisey, can't resist to use it now. Thanks D!

Hope you like what I've come up with and thanks Delish KK and Pnklmnade for another great challenges!