Garde-Robe: Tribal Touch & Palettespiration #89: Vintage Modern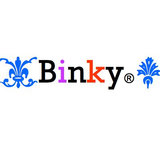 Congratulations Enroute on winning the Spring Shorts challenge and Classy-101 on winning the Redbud challenge! You both always create such amazing looks and I'm so in awe of your talents, you deserve the win, ladies, so happy for you both. Apologies for yet another combo but I don't know what else to do, it's so hard to catch up with this site... too many challenges, too little time! :)

This combo happened a little accidentally, while I was creating my tribal look for Garde-Robe, I realized that it kinda matched this week's "Vintage Modern" palette from the Palettespiration challenge, so of course I took it as a sign that I should combine. :) To be honest, I'm not so good with "tribal" looks, because it uses print heavily and I don't wear a lot of prints in real life. But with this week's palette, I actually could come up with this look rather easily, so it's a win-win, in my opinion. Right?

Hope you like what I've come up with and thanks for another great challenges, Enroute and Classy-101!