Murder Mystery Party: Fashion Designer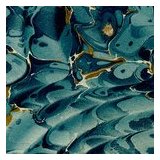 It would be unthinkable to go into the new fall season wearing last year's look. Every year at this time, Vienna's mother has me come in and create a new wardrobe for herself and Vienna.

Vienna feels that her mother's conservative tastes are cramping her style. So, she has had me come in while her parents are away in hopes of having everything made up by the time they return. Her father will never allow her mother to spend the extra money to get Vienna's wardrobe redone and, so, the racier look will win by default.

The only flaw in this plan is that I know which side my bread is buttered on. Vienna's mother is a long-standing customer with great influence among her social set. In these uncertain financial times, I cannot afford to alienate such a client.

Vienna is understandably upset. She has rarely been told "no" before and so has little experience in handling it. She has ordered me out by tomorrow, so I will be spending the night in my room packing up my fabric samples and design suggestions. Hopefully, when Vienna's parents return, they will send for me again.

Because I had so many boxes of swatches and motifs, I only had room for a small suitcase for myself. So, my accessories will have to do double duty for both day and evening wear.