Murder Mystery Party: The Cook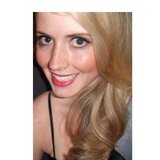 Do I have a minute? Hardly! The Vanderpool family keeps me rather busy you see, and this weekend was no exception. While i thought I could get some rest while the Mr. and Mrs. were away but Vienna, God rest her soul, had other ideas for me. I am use to this having worked for the family for years.
I always said those friends of hers were nothing but trouble, nothing but trouble.
I wish I could be more help, but I was so busy in the kitchen, I saw nothing. And if you will excuse me I have more work to do.