tea maniac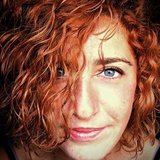 did i ever tell you that i'm a tea maniac?
i drink tea twice and sometimes three times a day: for breakfast, in the afternoon and sometimes after dinner too. i collect many kinds of tea coming from all over the world.
the tea time is usually very calm, i must sit down, having a table, 2 buiscuits and time. i never drink in a hurry, as usually you can drink coffee on a counter of a bar.
so while italians are coffee maniac, i'm less italian and more english.