Color of Fashion #131: Blonde & ICILAD #77: Giambattista Valli Smock Dress & WANF #59: Digital Prints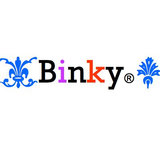 Congratulations Fassionista on winning the Antonio Berardi challenge and Delish KK on winning the Modern Crochet challenge! You both are very talented and I'm just happy to learn of your well-deserved wins. Apologies for this triple combo, but I'm still sick. :( I know, sucks, and I can't spend a lot of time in Shopstyle because I'm still a little weak, despite my efforts to work on this on my laptop in bed. So I can't even catch up anymore, but I'm gonna try...

And on a serious note, my deepest condolence goes out to my darling HarperLeo. Bex, my heart breaks when I read the news on your stylebook. Just know that my prayers are with you and your family through all this. I know that Jenn is with the angels right now, happy and in peace. Sending all my love and support to you from my corner of the world, Bex.

Anyway, here is my look for the first triple combo of the day. Hope you like what I've come up with and thanks for another great challenges, HarperLeo, Fassionista and Delish KK!