CASAH #134: Versus Patent Leather and Mesh Slingbacks & Color Combo #27: Mint, Gold & Valentino Red & SS Annual Slip Dress Party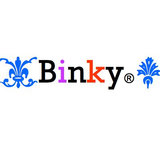 Congratulations Natural Born Styler on winning the Christian Louboutin challenge and Tanya80 on winning the Orange, Blue and White challenge. Is anyone even surprised that you both keep winning challenges? I think not, because your looks are always so incredible. Keep up the amazing work, ladies. ;) And thank you Fashion Nerd for hosting this year's annual Slip Dress Party. I still remember my first - that was the first ever party thrown in SS - and it was also the first time I got to know my SS sisters and we became a strong, loving community here because of that party.

I'm sorry for combining the party and these challenges together but as I'm pressed for time I hope you all don't mind. Besides, those heels are mint, the slip dress I want to use for this party is mint so you know I can't resist to just combine them all. I dedicate this whole look for my darling SS sister HarperLeo. We all love you here. When things get too hard just remember us, we're all pulling for you, we're all praying for you and most importantly, we'll be here whenever you decide to return. Just take it one day at a time.

Anyway, for the gracious and beautiful hostess of this year's party Fashion Nerd, the fragrance is yours. Enjoy. Thanks for hosting this year's party! And thanks NBS and Tanya80 for another great challenges too!