Cartoon Your Fashion #38: Mary Had A Little Lamb & Make It Work #158: Meadham Kirchoff Marlene Sequin Fine-Knit Sweater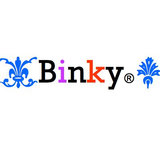 Congratulations Dolores Haze on winning the Tintin challenge and Tanya80 on winning the Versace challenge! I'm huge fans of both of you and I'm just excited for your wins. You really deserved them, love your creativity! Apologies for living up to my "notorious double challenger" reputation, but I can't stop combining because I'm just always behind for some reason. I know you won't mind. :)

The reason behind this combo is pretty obvious, there's a picture of a little lamb on that Meadham Kirchoff sweater! :) What an interesting challenge for this week's Cartoon Your Fashion. I didn't even know there was a real cartoon of Mary Had A Little Lamb. I thought it was just a nursery rhyme. You learn something new everyday here. And, I think this look would work for a first date, don't you? Some guys like cutesy, sweet, girls after all.

Hope you like what I've come up with and thanks for another great challenges Dolores Haze and Tanya80!