Italian Style #65: Fendi Daisy Beaded Clutch & The Women #95: Olivia Palermo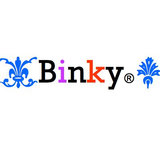 Congratulations Anncaye on winning the Fendi and Betty Boop challenges! You're on a roll this week, winning two challenges at once, so happy for you. You're very talented and I want to see you win more often. Apologies for combining your two challenges together but you know how busy this site gets, I have to do this everyday to catch up now. :)

I decided to combine these two challenges together because well that Fendi clutch is just so fabulous and looks like something Olivia Palermo would be seen carrying around town. To tell the truth I'm not entirely familiar with this girl, maybe I'm old, but there are way, way too many famous "reality" stars lately that they start to morph into one in my head. I know, embarrassing. And I thought I'd be cool forever lol.

Hope you like what I've come up with and thanks for another great challenges, Anncaye!