Movie Moment #75: Midnight In Paris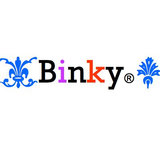 Congratulations Marluna on winning the Pretty In Pink challenge! I'm so happy that you're back and active in this site again and to see you win challenges again, it's about time, girl. :) This is great, I always miss you girls when you're taking a break from this site. So I'm beyond happy to see some of you have chosen to return. :)

This week's chosen movie is one of my favorite movies of all time, I love Midnight In Paris. I'm a huge Woody Allen fan in general ever since I first saw Annie Hall many, many years ago, and I have to say that out of all his movies, Midnight In Paris is my second favorite, after Annie Hall. I can watch both movies over and over again and never get bored of them. Plus all the actors were amazing in it. And it's funny as hell too, definitely Classic Woody! Anyway, great choice of movie for sure! Next time I go to Paris, I'd definitely keep a lookout for that time-traveling car so I can hang out with Hemingway, Fitzgerald and my personal favorite (in the movie anyway), Salvador Dali.

Anyway, hope you like my Adriana-inspired look for this challenge, and thanks for another great challenge, Marluna!