My Style Icon #19: Janelle Monae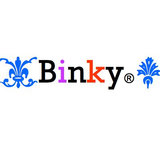 Congratulations Pnklmnade on winning the Jessie J challenge! Your look was absolutely phenomenal, I'm not surprised to see that Malibu Queen has chosen you as winner. Happy for your winning streak, it should occur way more often, in my opinion. :)

This week's style icon is a great choice, I do love this woman's style. And her music too. ;) But seriously, I just love androgynous style and she totally can pull it off. It's sexy without having to be totally OTT and blatant, which makes it even hotter, I think. And it also means that I get to use these items that have been in my favorites forever but never got the chance to come out and play. I love this challenge! What a great pick for this week.

Hope you like what I've come up with and thanks Pnklmnade for another great challenge!