Handbag Mania #64: Miu Miu Printed Cotton-Canvas Mini Bucket Bag & SS May Birthday Party: May Your Dreams Come True & The Men #76: Matt Bomer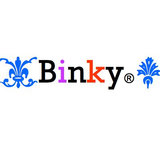 Congratulations Dowish on winning the Josie Natori challenge, and thank you Agent2278 for picking my look as winner of the Christian Grey challenge, I'm so honored you liked it! And of course, a very HAPPY BIRTHDAY to all May SS girls and boys, and thank you Tanya80 for hosting this amazing party. Apologies for this triple combo, but I'm behind and yeah you know the rest. :)

Okay, the logic behind this combo is: that Miu Miu bag is fabulous and I think it'd make a great party bag too plus it matches my oriental-inspired party look. And of course I decided to bring Matt Bomer as my date to the party too. For the purposes of my fantasy, he's totally not gay. Seriously, why are all amazing men seem to be gay these days? That is so unfair to single women like me LOL. Anyhoo, I brought presents! The flowers are for darling Tanya80, the ever gracious hostess, and the Gucci fragrance is for all the birthday babes. Enjoy!

Hope you like what I've come up with and thanks for another great challenge, Dowish, and for throwing such a fun party Tanya80 and enjoy this week's The Men, everyone!