I Heart It Too #38: (90s) Tyra Banks & Palettespiration #91: Summer Night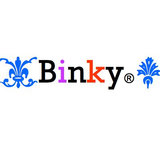 Congratulations Pnklmnade on winning the Kingfisher challenge! I know this is your first win in the group, and I hope there'll be many more wins for you in the future. Your stylebook is quite an inspiration, keep up the good work! And yeay for another challenge, Tis4tweety, you know how much I miss your groups when you're not around. Apologies for this combo again ladies, but you know how it is. :)

I decided to combine these two challenges together because I thought that photo of Tyra Banks and this week's palette are kind of within the same theme somehow. Or maybe it's just my eyes playing tricks on me. :) But in any case, Tyra Banks is one gorgeous woman and she would look good in any color palette, but I think she'd look amazing in this Summer Night palette. Who else misses the 90s era supermodels? The ones who actually look like women and not skeletons? Some things are better in the 90s.

Anyway, hope you like what I've come up with and thanks for another great challenges Tis4tweety and Pnklmnade!