Colorcombo #29: Turquoise, White and Fuchsia & Clean Sweep #14: Going Girly & The Style File #20: Summer Dresses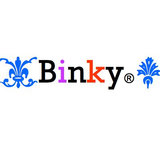 Congratulations Natural Born Styler on winning the Champagne and Lilac challenge, Pnklmnade on winning the Polka Dot challenge and Cicamaca on winning the Jackets challenge! I love seeing you ladies on a winning streak, keep it up, you definitely deserve it. Hope you don't mind that this is yet another triple combo, I swear I am in too many groups! :)

I decided to combine these three challenges together because I think a summer dress as well as the color combo of turquoise, white and fuchsia equal going girly for me, and luckily I have the perfect girly summer dress for this triple combo too. I am so loving this Marc Jacobs dress for some reason, and I don't usually go for something this girly! I'm just happy I get to use it and the turquoise heels I've had in my favorites for ages, as well as the Chanel bag for this triple combo. Now this is what I call cleaning out the closet in style.

Hope you like what I've come up with and thanks for another great challenges Natural Born Styler, Pnklmnade and Cicamaca!