The IT Item #160: Marni Gilet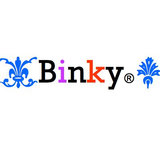 Congratulations Lucyy on winning the Miu Miu challenge! Your look was absolutely phenomenal and I'm happy to see that Ooilst has chosen you as winner, you are one of the most talented people in this site and I'm always happy to see you win. Keep on creating in this site, I want you to win more often. ;)

This week's chosen IT item is absolutely fabulous. I love Marni anything, really, but this gilet is just so cool. For some reason I think it calls for a quirky, bold look, something someone hipster chic like Alexa Chung would be seen wearing, so I ended up with this look. I don't remember who I stole those pants from (most probably Erindream), but I love them and I'm happy to finally get a chance to use them in this look. So whoever you are who let me stole those pants, thank you!

Hope you like what I've come up with and thanks Lucyy for another great challenge!