The Women #96: Anna Dello Russo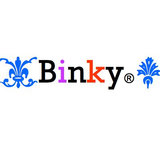 Congratulations Tanya80 on winning the Olivia Palermo challenge! Your look was absolutely beautiful and you captured her style perfectly, I'm not surprised to see Anncaye has chosen you as winner, you truly deserve it, you're the queen of fashion - I'm so in awe of your talent. :)

I must confess that until about a year or so ago I did not know who Anna Dello Russo was. I love fashion and all, but my main passion is writing (and TV) so I'm not always aware of all the biggest fashion players out there. :) But I have to admit this woman is something else. Her style is absolutely daring, edgy and totally out there but it works for her. I would never be able to pull off all the things I've seen her in - but that doesn't mean I don't admire her visionary style. But 4000 pairs of shoes though? Even Imelda Marco would think that's a bit excessive. :D Anyway! Her style is definitely not too easy to emulate but I decided to give it a try, it's a little bit more restrained that she usually is, but it's plenty outrageous for me.

Hope you like what I've come up with and thanks for another great challenge, Tanya80!