Heel Madness #59: Missoni Metallic Leather and Crochet-Knit Sandals & Off Topic #26: Crafty DIY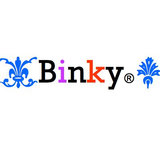 Congratulations Magda_ooo on winning the Giuseppe Zanotti challenge and Medeous on winning the Childhood Game/Toy challenge! You ladies are both very talented and your creations are all so spectacular, I'm happy to see that both BeautifulNoise and Pnklmnade have named you winners. Apologies for this combo but since I won't be in SS on the weekend, I have to make sure I'm all caught up with this week's challenges so I won't be too far behind come Monday.

I decided to combine these two challenges together because I wanted to use that Oscar De La Renta sweater for the Crafty DIY challenge, and it happened to match the Missoni sandals perfectly so I knew I had to combine. I'm not the craftiest person in the world, okay scratch that, I just don't have the dexterity or the patience to do any crafts, but I do like seeing DIY stuff, I just can't make them. Luckily labor is super cheap in a third world country so I can just pay people to do it for me. :D I designed the breakfast station, walk-in closet, my work table and bookcase at home but my handyman did them all, I didn't have to lift a finger. Can that still be considered DIY? Prolly not, huh?

Anyway, hope you like what I've come up with and thanks Medeous for another great challenge!