Songspiration #130: Down The Rabbit Hole by Adam Lambert/Glam Nation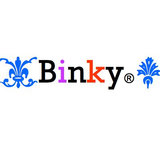 Congratulations Neko Japkat on winning the Kaki King challenge! I think this is your first win here in this site and I just want to properly welcome you. Your stylebook is amazing and you're obviously very talented so I hope to see more of your looks and I hope you'll win many more challenges!

I don't really listen to pop music (I'm a crochety old woman haha) so if it's not covered by Glee at some point, I usually don't know what's out there, and Adam Lambert's music is one of those I am completely clueless about. I know who he is, I just have never listened to his music. He's incredibly talented though, and this song is fun and catchy. But the lyrics already put me in an Alice In Wonderland mode even before I listened to the song so I just have to go with an Alice In Wonderland-themed look for this challenge. :) A grown up and sexy Alice In Wonderland, but still. When my brain latches on to an idea it tends not to let go.

Anyway, hope you like what I've come up with and thanks Neko Japkat for another great challenge!