Color of Fashion #134: Thakoon for Nars Nail Color Collection 2012 & The Front Row #100: Marni S/S 2012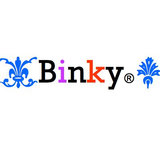 Congratulations Erindream on winning the Proenza Schouler challenge! I had a feeling Tanya80 was going to pick you as winner, and I'm glad I was right. Your look was absolutely incredible, I'm a big fan of yours and I want you to win more often. Happy for you, girl. Hope you don't mind if I combine this week's Front Row with Color of Fashion. It's impossible to catch up with this busy site without these things. :)

I decided to combine these two challenges together because I think the Thakoon for Nars nail polish's color palette and the Marni Spring/Summer 2012 collection are in the same theme. They're both bright, fun and cool. And of course I couldn't resist to combine the second I saw an opportunity to. ;) But they're both great challenges, and I would definitely wear this look - provided I can afford it, that is.

Anyway, hope you like what I've come up with and thanks HarperLeo and Erindream for another great challenges!