Print Ad #83: Prada Spring 2012 Campaign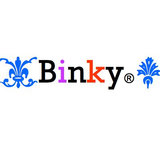 Congratulations Classy-101 on winning the Chanel challenge! You are very talented and your stylebook is such a delight to visit, I'm happy to see Dolores Haze has chosen you as winner. May this be the first of many wins for you in this group.

This week's ad is a great one, I love this Spring print ad - it's so beautiful and fun, definitely evocative of Spring. I decided to bring out the colors from the ad to my look, and create something fun to wear on a beautiful Spring day.

Hope you like what I've come up with and thanks Classy-101 for another great challenge!