I Heart It Too #39: Body Glow & Je t'aime #34: Lanvin Sequin-print Bikini & Leather Lover #32: Gareth Pugh Metallic Leather Strip Jacket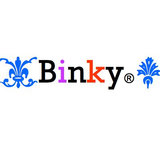 Congratulations Awniase on winning the Nina Ricci challenge and Magda_ooo on winning the Preen Line challenge! Your looks are always so beautifully put together, and you both truly deserve the win. Happy for your win, and hope there'll be many more in the future. Apologies for combining this week's challenges with I Heart It Too but since I'm still way behind, I still have to do this almost every day. Hope y'all don't mind. :)

I decided to combine these three challenges together because that Lanvin bikini and the Gareth Pugh jacket are just perfect for this week's photo from I Heart It Too, don't you think? I wanted to go for an exotic but edgy feel with this combo look and the bikini plus the jacket together create the perfect mixture of exotic and edge. Sometimes things just work out that way here in this site.

Hope you like what I've come up with and thanks Tis4tweety, Awniase and Magda_ooo for another great challenges!