Cover Girl #22: Vogue Brazil - February 2012 & We All Need Fashion #61: Walk On The Wild Side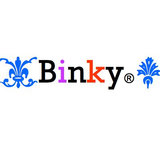 Congratulations Pnklmnade on winning the W Magazine challenge, your look was amazing and I'm happy for your win! And thank you so much Natural Born Styler for picking me as winner of the Viva Italia challenge, it was such an honor that someone as talented as you liked my look. I'm really excited to have won. :) Apologies for the last combo of the night, but you know how it is. I am actually still behind, believe it or not. How does anyone catch up with this super busy site without combining all the time? :)

I decided to combine these two challenges together because the Vogue Brazil cover with Adriana Lima is so wildly exotic and fabulous, I instantly thought that a combo with this week's WANF challenge is in order. I want to see your wild side this week in We All Need Fashion, something that takes you out of your comfort zone, and for me a wildly exotic look definitely takes me out of my comfort zone. That Louboutin bag is so wild and not usually something I would wear in real life, but that's what the challenge calls for.

Anyway, hope you like what I've come up with and thanks Pnklmnade for another great challenge! Enjoy this week's We All Need Fashion, everyone!