Pop Culture Challenge #191: Favorite TV Mother-Daughter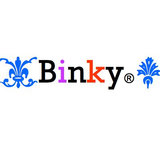 Hello everyone, welcome to another week of Pop Culture Challenge! This whole month we are celebrating Mother's Day and for this TV week, I thought I'd do something different. There aren't a lot of shows solely about mother-daughter (except for Gilmore Girls and we've done that here in PCC before) but there are so many memorable TV mother-daughter duos that I think it's not fair if I don't let all of you to pick your favorite. So this week, instead of me setting a TV show as a challenge, I want you to create a look inspired by your favorite TV mother-daughter duo.

My favorite mother-daughter duo is Tami and Julie Taylor from Friday Night Lights. I mean, Lorelai and Rory in Gilmore Girls are the quintessential pop culture mother-daughter, but let's face it, Lorelai's not as wise as Tami Taylor when it comes to raising her teenage daughter. And Tami Taylor is not only an incredible mom to Julie, she's also an amazing mom to Julie's boyfriend Matt, and her best friend Tyra, both of whom don't exactly have the best mothers growing up.

So this is my look inspired by my favorite TV mother-daughter. Now it's your turn. Pick your favorite TV mother-daughter and style a look for them. Have fun!