My Style Icon #21: Edie Sedgwick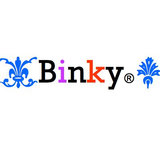 Thank you so much Agent2278 for picking me as winner of the Kirsten Stewart challenge! I really didn't expect to win, especially since I wasn't sure how to style her at first. :) So this is truly an honor, thank you!

Okay, you all probably know that I'm all about mod these days, I'm obsessed with the 60s and I'm stoked to see mod is making a comeback. So my style icon lately has been 60s style icons like Twiggy or Jean Seberg, but I think for me, it all started with Edie Sedgwick. I can't get enough of her style, no wonder she was Warhol's most famous muse. So this week, let's hop on that time machine and be inspired by Edie Sedgwick. Have fun everyone!

For more info, you can check out wikipedia:

http://en.wikipedia.org/wiki/Edie_Sedgwick

I hope you enjoy this week's challenge, I'm signing off for the weekend, I'll see you all here on Monday. Have a great weekend everyone!