Thanksgiving at home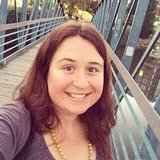 In my house, Thanksgiving is all about food, family, and fun. Any outfit worth wearing must be able to accommodate all three.

This outfit allows me to get down to business in the kitchen, play with the kids, get outside for a breath of fresh air, still be able to socialize with the teens and tweens in my life, watch sports, and maybe even catch a late night movie. In my opinion, that's perfection - all for the low, low cost of $96. That's right - everything you see here for less than $100.