Cartoon Your Fashion #40: Teenage Mutant Ninja Turtles & Sunglasses #35: Tom Ford Beatrix Round-Frame Metal Sunglasses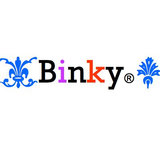 Congratulations ClosetNerd on winning The Avengers challenge and MyLadyBloom on winning the Tom Ford challenge! You ladies created such amazing looks, I'm happy for your wins. Apologies for this combo, as always I can never catch up with this site. Can anyone though? :)

I decided to combine these two challenges together because... well, just because. I didn't really have a good reason, but I dragged the Tom Ford sunglasses in my Teenage Mutant Ninja Turtles-inspired look and they worked, so why not? ;) Great challenges for this week, by the way, I watched TMNT as a kid so it was nice to be inspired by a cartoon I had actually seen for once. And those sunglasses are just too cool. They're Tom Ford after all.

Hope you like what I've come up with and thanks ClosetNerd and MyLadyBloom for another great challenges!