ColorCombo #30: Purple, Pink and Coral & Heel Madness #60: Jimmy Choo Lace-Up Leather Wedges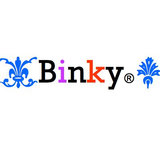 Congratulations Erindream on winning the Turquoise, White and Fuchsia challenge and thank you so so much Magda_ooo for picking me as winner of the Missoni challenge! I really didn't expect to win so it was really exciting to find out that I did. Apologies for this last combo of the night but since I'm still super behind, what else am I going to do? :)

This week I've chosen those fabulous Jimmy Choo wedges for us to style in Heel Madness. They're amazing, aren't they? I stole them from Ashley303 a while back but never got the chance to use them so I figured why not make them this week's challenge? And they're in coral, so I can easily combine them with this week's ColorCombo. Win-win, right? :) And it also gave me a chance to use that Marni dress I've had in my SS closet for ages... I love that dress, it's very Mad Men's Megan Draper, don't you think? I'm like totally in love with Megan Draper this season, simply because she has the best clothes. I mean. How can anyone hate on someone so fabulously chic?

Anyway, hope you like what I've come up with and thanks for another great challenge, Erindream! Enjoy this week's Heel Madness, everyone!