Handbag Mania #66: Miu Miu Framed Fold-Over Clutch & Modern Makeover #99: Madeline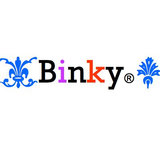 Congratulations Tis4tweety on winning the Dolce & Gabbana challenge and Pnklmnade on winning the Nancy Drew challenge! You both created such incredible looks for the previous challenges, I'm not surprised of your wins. Apologies for this combo, and the subsequent ones in the future, you know I can't do anything without them these days. :)

I decided to combine these two challenges together because well, I wanted to give a modern makeover to a grown up Madeline - and that clutch seems like something a grown up Madeline would carry around, so I decided to just combine. :) Great picks for this week's challenges by the way, I love that Miu Miu clutch and Madeline, ah it takes me back to childhood. Madeline and Dr Seuss books taught little me how to rhyme. :) I think a modern day grown up Madeline would wear something chic but with a touch of quirk, so here's what I've come up with, using the Miu Miu clutch.

Hope you like what I've come up with and thanks Tis4tweety and Pnklmnade for another great challenges!