Interpretation #7: Mexican Tile & Leather Lover #33: Victoria Beckham Leather Shoulder Bag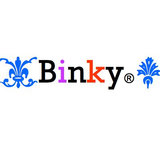 Congratulations Miss Bea Heyvin on winning the Graffiti challenge and ClosetNerd on winning the Gareth Pugh challenge! You both are extremely talented and your looks were so amazing, I'm happy to see Magda_ooo has chosen you winners. Apologies once again for this combo, I'm a little OCD about missing challenges, so I gotta do this to make sure I can catch up with everything. :)

I decided to combine these two challenges together because the Victoria Beckham bag from this week's Leather Lover is just perfect here in my Interpretation look for Mexican Tiles. I had to admit I didn't know how to do this challenge until I visited BSGirl's stylebook and stole that dress and the bracelet. So to give credit where credit's due, thanks BSGirl for helping a girl out!

Hope you like what I've come up with and thanks Miss Bea Heyvin for another great challenges!