Ballerina Lovers #42: Giuseppe Zanotti Textured Flats & Print Ad #84: Jil Sander Spring 2012 Campaign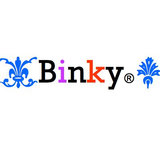 Congratulations NFashion on winning the Eileen Shields challenge! I haven't had the pleasure of visiting your stylebook yet but I'm sure your winning look was spectacular - after all Pnklmnade picked you as winner. Happy for you and keep on creating here! And a huge thank you to Classy-101 for picking my look as winner of the Prada challenge. This win was totally unexpected, I'm truly honored! Apologies for yet another combo, but it's not like I know how else to catch up. :)

I decided to combine these two challenges together because well, those Giuseppe Zanotti ballerinas are just perfect for my black-and-white look inspired by the cool Jil Sander ads. I just love the film noir/Hitchcock heroine inspiration of the campaign, and I wanted to bring the classic black-and-white feel into my look. Obviously those Zanotti ballerinas are perfect here, I love when that happens.

Hope you like what I've come up with and thanks NFashion for another great challenge! Enjoy this week's Print Ad, everyone!