The Historians #15: Gothic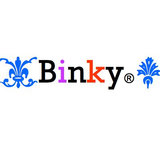 Congratulations HarperLeo on winning the 80s challenge! Your look was so 80s fabulous, I had a feeling Tanya80 was going to pick you as winner and I'm glad to see I was right. I'm so happy for you, you really deserved the win. Keep it up, my good friend! :)

This week's challenge is not the easiest but it's definitely a very interesting one. I can't pull off goth to save my life - plus I don't get to have much practice, having lived my life mostly in the tropics. Trying goth in the tropics is the very definition of insane. :D But luckily I have a few goth-inspired items in my favorites, this is why I love stealing so much - I always find something in my SS closet that can work for the challenges. I never have time to browse, so this is the best I can do. :) In any case, I'm just glad I get to use both that amazing dress and the cape/coat thing. I mean, they are incredible - but I have never found the occasion to "wear" them until now.

Hope you like what I've come up with and thanks for another great challenge, HarperLeo!