I Heart It Too #40: Rockstar Rih & The Little Black Dress #81: Paco Rabanne 'Karen' Mini Dress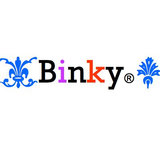 Thank you so so much Alyssa23 for choosing my look as winner of the Versace challenge, I'm truly honored since I had so much fun creating my look for the dress and it's always a great feeling when someone as talented as you love my look. Apologies everyone for this combo, I swear it's just one for today. :) I'm totally still behind, this is crazy!

The reason behind this combo should be pretty obvious. This week's I Heart It photo and that dress totally work together, because if there's anyone fabulous enough to rock that Paco Rabanne dress, it's Rihanna. And with her new hairdo, I think she would look amazing in this combo.

Hope you like what I've come up with and thanks Tis4tweety for another great challenge! Enjoy this week's Little Black Dress everyone!