First and Last #78: First Skirt/Last Watch & Novel Inspiration #36: Crime and Punishment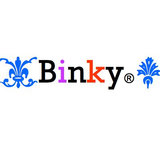 Thank you Laureenclement for restarting this group after it was idle for a while, I do love this group and I'm always sad to see a group stalled - so I'm grateful to you for taking the initiative and restarting it with a new challenge. Apologies for having to combine this with First and Last though, it's just this site is crazy busy and I find myself too far behind without doing this. I hope you understand. :)

I didn't have a watch in my favorites so I had to do a search and I found this one that - when matched with my first skirt - could totally work for a Crime and Punishment-inspired look, so I decided to go with it. Great choice for this week's novel, Laureenclement, I am a big fan of Dostoevsky, I started reading his books back in high school and I still love to read them again now and then. This reminds me I should take the time to read a good book!

Anyway, hope you like what I've come up with and thanks Thissideofgaudy and Laureenclement for another great challenges!