CASAH #137: Boutique 9 Women's Isabella Sandal & ICILAD #80: One Vintage Julia Top & Movie Moment #77: Dark Shadows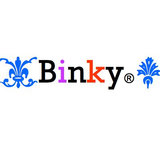 Congratulations MashiaraQCS on winning the Betsey Johnson challenge, BeautifulNoise on winning the Balmain challenge and Neko Japkat on winning The Descendants challenge! I loved all your looks for the challenges, and you all deserve the wins. Apologies for this triple combo, I wish I had more time to catch up with everything but I don't so this I still must do. ;)

I decided to combine these three challenges together because I thought that One Vintage dress and the sandals could work for a quirky 70s-inspired look - and even though I haven't seen Dark Shadows yet (I really want to but haven't had the time yet, bummer) I know that the costumes must be pretty wild and amazing... I won't be able to properly emulate it until I've seen the movie but this is my attempt anyway. I hope the movie's still playing in theaters next week, because I finally have some free time to watch it. Ugh, why must I be so busy!

Anyway, hope you like what I've come up with and thanks MashiaraQCS, BeautifulNoise and NekoJapkat for another great challenges!