Je t'aime #35: Jean Paul Gaultier - Crystal Lovers Limited Edition Necklace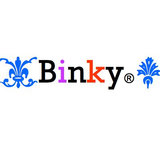 Congratulations Fashion Nerd on winning the Lanvin challenge! Your look was absolutely incredible and so perfect for the bikini, I'm happy to see Awniase has chosen you as winner, you deserve it girl. I know you're going through a lot right now but just know that we are all here for you. Don't give up hope and keep on believing.

This week's Je t'aime item is absolutely amazing. What a necklace! I love wearing necklaces so I can definitely appreciate the beauty - and I think a statement necklace like this deserve a low-plunging top so people will be drawn to stare at... the necklace... for hours. :) I was going for something sophisticated but somehow ended up with this relaxed but classy look, and since I like it I might as well roll with it.

Hope you like what I've come up with and thanks Fashion Nerd for another great challenge!