Fragrance Inspiration #124: Incanto Bloom by Salvatore Ferragamo & Make It Work #161: Nicholas Kirkwood Scribble-Flower Colorblock Sandal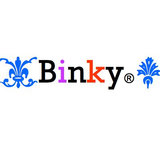 Congratulations MyLadyBloom on winning the Iro challenge! Your look was amazing and you truly made those sequin shorts work for a conservative dinner. I'm happy to see Delish KK has chosen you winner, you truly deserve it. Apologies for combining this week's challenge with Fragrance Inspiration, but ain't no way I can catch up with this busy site without a little combining every now and then. :)

I decided to combine these two challenges together because I think those Nicholas Kirkwood sandals and the Incanto Bloom fragrance bottle kind of have the same theme, so I knew they'd make a great combo together. And besides, if you're going to a dressy graduation party, you want to smell amazing, right? :) I decided to go with a dress that is both simple and sparkly, just because I really want to use that dress, it's so gorgeous!

Anyway, hope you like what I've come up with and thanks Tanya80 and MyLadyBloom for another great challenges!