The Men #78: Jeremy Renner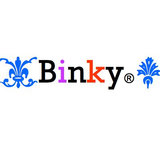 Congratulations MashiaraQCS on winning the William Levy challenge! Your look was absolutely fabulous, and so perfect to go on a date with such a sexy guy, I'm happy for your win. You deserve it, girl! It's good to have you back and winning challenges again. :)

This week's pick of men is definitely one of my favorites. Jeremy Renner is not really my type, physically, but he's such an amazing actor and I have been impressed by his work for years, his performance in The Hurt Locker was a standout and one that I wished he had gotten the Oscar for. I really loved him in The Avengers too, he brought such intensity to the character Hawkeye and he's such a force to be reckoned with. It's a shame he's not more famous, really. Anyway, I thought to go on a look with such a guy I needed something sophisticated and chic, so I decided to go with this all-white ensemble. It's Summer after all!

Hope you like what I've come up with and thanks for another great challenge, MashiaraQCS!