My Style Icon #22: Daphne Guinness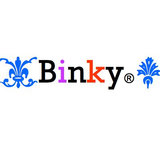 Congratulations Pnklmnade on winning the Edie Sedgwick challenge, I'm glad I was late a day in picking the winner otherwise I would've missed your look - and that would have been a crying shame since it was absolutely perfect and beautiful.

This week's style icon choice is absolutely fabulous. Daphne Guinness, what a great inspiration! That woman is an endless well of creativity, I'm always amazed at the way she effortlessly come up with these incredible avant-garde looks of hers. She reminds me of Cruela DeVil - which is a good thing, really since Cruela DeVil may be evil but she does have style. ;) Anyway, I'm just glad I have that Alexander McQueen dress I stole from Bianca Ariel a while back in my SS closet because you can't create a Daphne Guinness-inspired look without a little McQueen. I stole that hat from Tanya80 and those shoes from Natural Born Styler a few days ago, both are so perfect here I love it! Thanks SS siblings for always letting me steal from you.

Hope you like what I've come up with and thanks for another great challenge, Pnklmnade!