Heel Madness #61: Pedro Garcia Melany Sequin Pumps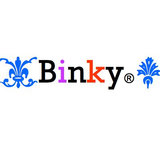 Congratulations Classy-101 on winning the Jimmy Choo challenge! Your look was just so phenomenal, I loved the casual vibe and when I saw it I felt like jumping inside and wearing the look right then and there, so I knew I had to pick you as winner. You truly deserve it, you're so freakin' talented! Keep up this amazing work!

This week's choice of heels is a great one, I loved those Pedro Garcia pumps, they're so pretty! I knew I had to create a pretty look for those pumps, so I came up with something sweet, chic and girly for them, something I would totally wear myself, if I could afford everything in this look. Damn, why couldn't I have invented Facebook? I dress so much better than Mark Zuckerberg. :D

Anyway, hope you like what I've come up with and thanks Classy-101 for another great challenge!