We All Need Fashion #63: Vest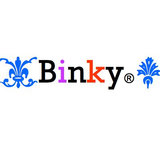 Congratulations Malu82 on winning the Big Chunky Jewelry challenge! Your stylebook is always so impressive and your creations are so amazing, I'm not surprised to see Ella Haber has chosen you winner. Happy for you and hope you'll keep on winning in this site.

This week's challenge is so much fun to do. I don't wear vests that much in real life but maybe I should? I just could never find one that looks great on me, weirdly enough. But I do have a few great vests here in my SS closet and this white vest is definitely my favorite, isn't it just so chic and fabulous? Since it's white, I decided to once again create an all-white look. I totally just stole that crazy fabulous Phillip Treacy hat from Natural Born Styler like five minutes ago. ;) Sorry NBS but I can't help myself... I just can't resist a fantastic hat. Thanks for letting me "borrow" them.

Hope you like what I've come up with and thanks for another great challenge, Malu82!