Leather Lover #34: Martin Grant Leather Trim Dress & Wardrobe Department #5: Rachel Green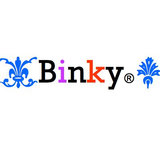 Congratulations Malu82 on winning the Victoria Beckham challenge (you are on a roll here, girlfriend! ;p) and Anncaye on winning the Sookie Stackhouse challenge! Your looks for both challenges were so amazing and I'm happy to see ClosetNerd and Agent2278 have chosen you winners. Apologies for uhm, pulling a "me" by combining again... but hey there are a lot of challenges in this site. What else am I gonna do? :)

I decided to combine these two challenges together because when I saw that Martin Grant dress my mind went, "Oh that dress is sooo Rachel" and I decided to go with it. Rachel Green is the most stylish "friend" (she did work at Ralph Lauren after all), and who doesn't remember "The Rachel" hairstyle? To this day Jennifer Aniston still tries to forget it. ;) Anyway for this combo challenge I decided to pay homage to late 90s Rachel Green. That was when the show was at its best, I think.

Hope you like what I've come up with and thanks Malu82 and Anncaye for another great challenges!