Interpretation #8: Birds Nest & Italian Style #68: Marni Jacquard Silk-Blend Top or Patterned Silk Dress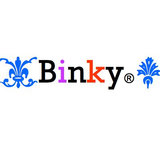 Congratulations Madamelucy on winning the Mexican Tile challenge and Annabellasattic on winning the Zagliani challenge! You both are two very talented members of our site and I'm happy for your wins. Apologies for yet another combo, but you know me... I do this a lot. ;)

This week's challenges are both really interesting and not that easy to do, so I figured why not combine them together and maybe I could find a creative way to style that Marni dress as inspired by a bird's nest - and somehow I ended up with this look. Birds nest always reminds me of the Chinese delicacy Birds Nest soup for some reason, because that's the only kind of birds nest that I still see these days.. so I guess that's why I added the chopsticks too. This combo look just kinda happens, you see.

Hope you like what I've come up with and thanks for another great challenges, Madamelucy and Annabellasattic!