Cover Girl #24: Wonderland April/May 2012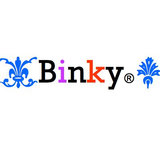 Congratulations Pnklmnade on winning the Glamour UK challenge! Your look was such a perfect interpretation of the cover, I'm not surprised to see Lucyy has crowned you winner yet again. :) Happy for you girl and keep up the great work!

This week's choice of cover is absolutely sublime. I love Dakota Fanning and I love that she's all grown up and so very well-adjusted. I'm thinking her parents should write a parenting book, because they've somehow managed to raise two child stars that grow up to be scandal-free fine actresses. Dina Lohan, you might wanna take notes from the Fannings. Anyway, I just love this cover, and since black and white are still my first love, I decided to create something pretty monochromatic for this challenge. And plus I really wanted to use that jacket that I've had for ages but never get to take out for a spin.

Hope you like what I've come up with and thanks for another great challenge, Pnklmnade!