Pregnancy, Birth, and Beyond- A Survival Guide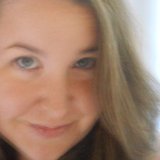 I was suprised to find some of my favorite items on SS. These are things that I am constantly reccomending to clients!

1. Prenatal Yoga DVDs. I have a few that I love and lend out. I would not have survived my birth without this!
2. 3 of the BEST books! The Doula Advantage is one of my faves. Everyone should have a doula. I became one after I experienced birth without one!
3. Stretch mark cream. I really like Mustela products, so this is perfect.
4. The Bella Band! This is the greatest invention ever!
5. Body pillow. Because every pregnant woman gets to the point where sleep is impssible because you can never get comfortable!
6. Preggie Pops! I love these! They come in great flavors and help ease morning (or all day) sickness.
7. After baby arrives breast pads are a must. My friend's mom makes great reusable ones out of flannel.
8. A Boppy pillow! I give these as shower gifts a lot because I love them so much. They work great for breastfeeding, but they're also great for baby to sit in or play on (with supervision of course!)
9. Baby Einstein is SO wonderful! We had the whole set of DVDs. I heard an "expert" say that these DVDs are making kids stupid. I was very taken aback, but then I understood... you can't prop baby up in front of the TV and make him watch, you have to participate too and work with your baby! I have watched Baby Van Gogh oh so many times with my little artist!
10. California Baby lotion. Made with all natural plant ingredients because you should never put mineral ("baby") oils on your baby's skin!
11. I love the Twilight Turtle. His shell casts stars on the ceiling! Perfect for bed time!