Print Ad #85: Ashley Smith For Numero China & The Little Black Dress #82: Burberry Prorsum Paillette-Embellished Jersey Dress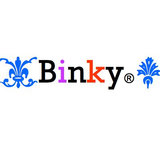 Congratulations Tis4tweety and Step It Up A Notch on winning the Jil Sander and Paco Rabanne challenges respectively. Your looks totally stood out to me, they were both creative, brilliant and perfectly styled. You two were the clear winners of both challenges and I hope there'll be many more wins for you in the future. Keep up the amazing work, ladies!

Apologies once again for combining these two challenges together, as always there are way too many challenges in this site and I'm still not sure whether or not I can make it here tomorrow, so I'll have to try to catch up as fast as I can. I decided to combine these two challenges together because I thought that print ad calls for a sexy, fabulous look and of course the Burberry Prorsum dress from this week's LBD challenge provided enough oomph to create a sexy, fabulous look worthy of the challenge. :)

Hope you like what I've come up with and thanks for another great challenges, Tis4tweety and Step It Up A Notch!